Best Places to Live in Kenya | 7 Popular Cities and Towns. Kenya is known for being the country with the best Safari destinations, high-quality coffee, the Masaai tribe, and the best long-distance athletes worldwide.
The nation's national parks provide incredible opportunities to view various wildlife species. There are wildlife reserves spread out over the nation where you can observe lions, rhinos, elephants, giraffes, and many other animals.
Kenya is a reasonably large country with 47 counties in east Africa. Finding the ideal place to stay might be challenging with so many interesting sites to choose from. But don't worry; this guide will help you get a sense of Kenya's top neighborhoods.
Read more: Love exploring Africa? We do too, so take a look at this list of 30 epic things to add to your Africa bucket list. Look at the incredible places to see before booking your next trip to Africa.
Top 8 Places to Live in Kenya
1. Nairobi
Best place to live for Digital Nomads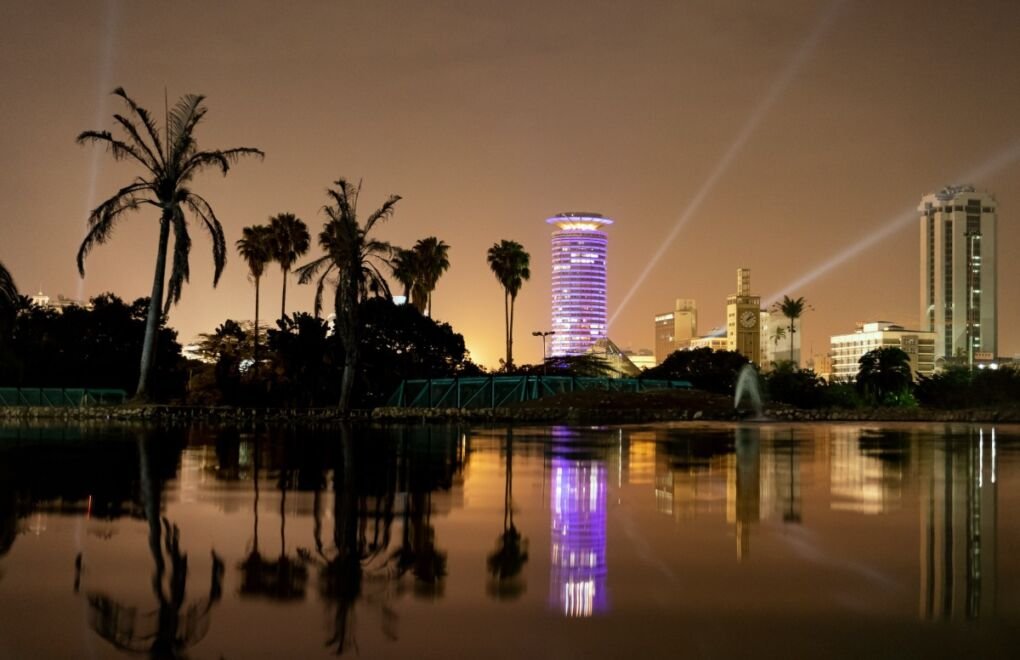 Cost of Living $$$
Nairobi is the capital of Kenya and the largest city in the country. It is renowned for being the only city in the world with a national game park within the city limits. It is surrounded by plains, cliffs, and forests that make up the park.
The city is a mixture of raw nature and urban infrastructure. It is one of Africa's most influential cities, offering entrepreneurs fantastic opportunities with a booming technology scene and advanced banking systems.
Tip: Visit the Nairobi National Park and enjoy the vast leopards, lions, cheetahs, giraffes, buffalos, hyenas, and hundreds of bird species.
Who Would Like to Live There: Entrepreneurs and Digital nomads.
Pros:
It has a lot of economic opportunities for entrepreneurs.
Great weather.
Close to the best safari spot in the world.
Cons:
Water and power supply issues.
Traffic jams are a nuisance.
High crime rate.
2. Nakuru
Best place for Expats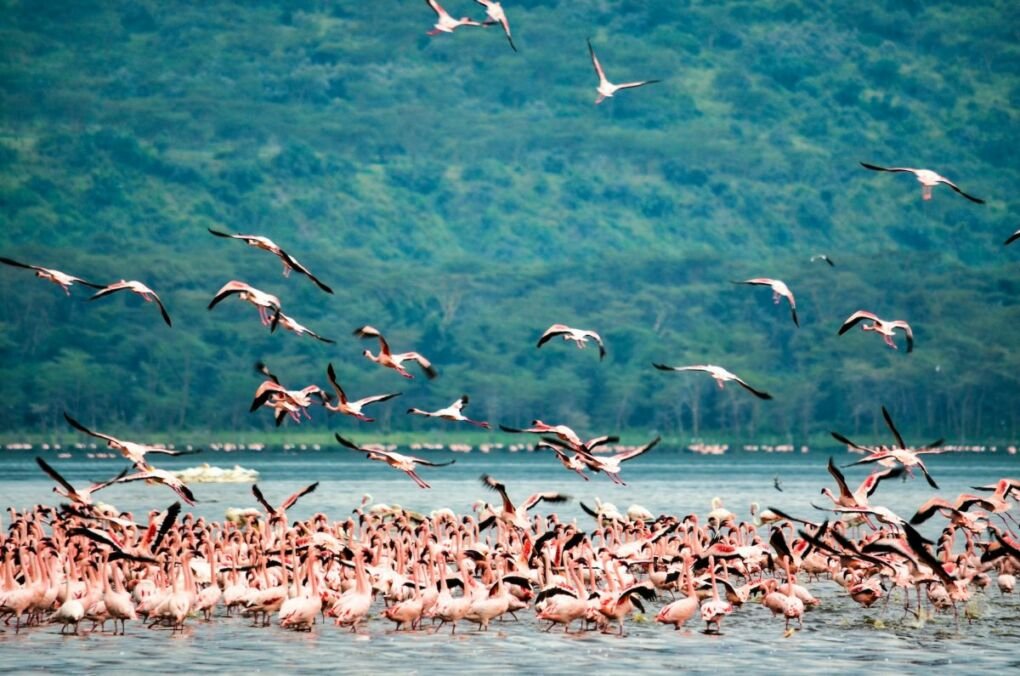 Cost of Living: $
As of December 2021, Nakuru has been named Kenya's fourth great city, a testament to its growing popularity among people who would like to call it home.
The city is close to Lake Nakuru, a UNESCO heritage site known for its flamboyant pink flamingoes. The city is also a cultural hub that comprises all the Kenyan tribes, like the Masaai.
The area offers various amenities making it a perfect place to call your permanent home with lots of international schools, making it an ideal place for families.
Tip: Experience a sea of bright pink flamingoes occupying the shores of Lake Nakuru. You can enjoy this experience between June and March after they migrate from Lake Natron in Tanzania.
Who Would Like to Live There: Expats, Entrepreneurs, Families.
Pros:
A sustainable tourist economy offers opportunities.
It's a strategic location, bordering all the counties and close to Nairobi.
Great weather year-round.
Cons:
Pollution is destroying lake Nakuru, a major tourist attraction.
Poorly built sewage systems are unprepared for population growth.
People act more favorably toward others from their tribe.
3. Mombasa
Best place for History Lovers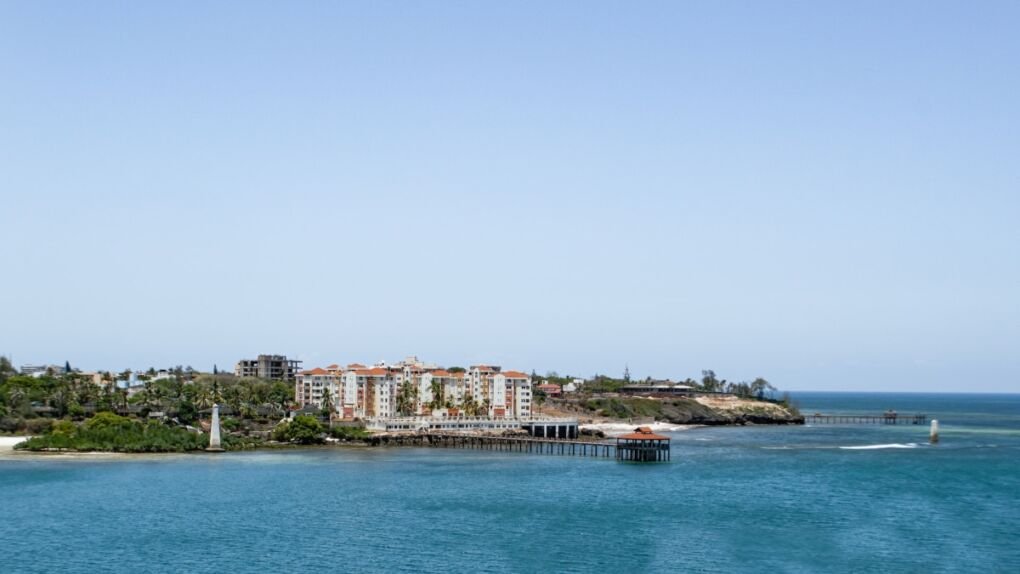 Cost of Living: $$
Mombasa is the second largest city in Kenya is characterized by its world-renowned beaches with the nickname "the white and blue city," and understandably so.
The city offers a glimpse into the past with a rich historical background dating back to 900 A.D. Mombasa has a mixture of Arabian, Portuguese and British influences over the centuries with classic Kenyan styles of the present.
This can be seen in the multicultural architecture dating back to a mosque from 1300. Mombasa has a rich history and is filled with wonders around every corner.
Tip: Visit Fort Jesus, a well-preserved landmark dating back from 1593.
Who Would Like to Live There: History buffs, Beach lovers.
Pros:
Beautiful beaches all around the area.
Marine activities such as snorkeling.
People are friendly and accommodating.
Cons:
The roads in the area are dangerous.
A humid climate can be uncomfortable.
Watch out for crime at night.
4. Ukunda
Best place to live for couples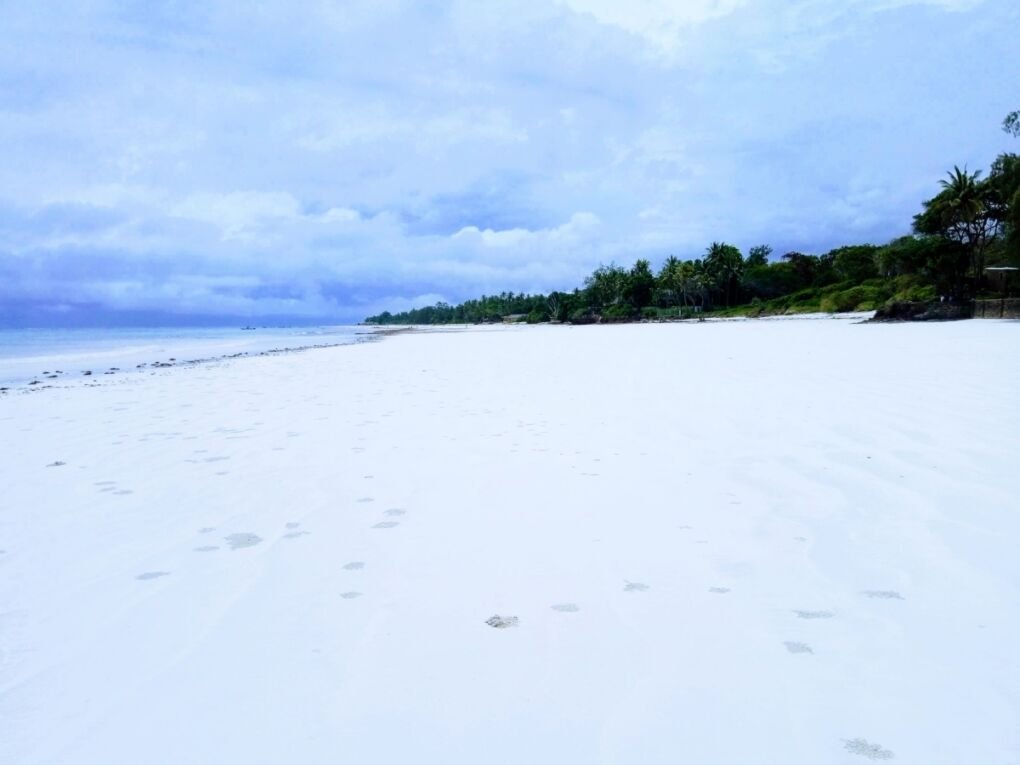 Cost of Living: $$
A small coastal town close to Mombasa on the eastern side of Kenya
This is one of the most beautiful beaches in the world and is the perfect place for a romantic getaway.
Other than that, Ukunda is also close to Tanzania. You can book a trip to Kenya's neighbor to extend your honeymoon and experience even more of Africa. Here are a few things to know before visiting Tanzania for the first time.
Tip: A line of white sand met by crystal clear water on one side and palm tree resorts on the other. Visit Diani Beach to experience heaven on earth.
Who Would Like to Live There: Honeymooners, Beach lovers.
Pros:
Lovely beaches and climate.
Beautiful resorts to stay in.
Relaxed atmosphere and laid-back lifestyle.
Cons:
Not many activities since it's a small town.
The town is dependent on tourists.
Hecklers can become a nuisance.
5. Machakos
Best place to live for Solo Travellers
Cost of Living: $
The town is situated in the Eastern part of Kenya, a region known for its safety. Crime almost doesn't exist in Machakos, which is a factor that makes it a wonderful place to live for solo travelers.
Other than the low levels of crime, the landscape is beautiful but steep with lots of hills, but the views from the top are breathtaking. This makes it the perfect place for hikers, and the safety aspect is ideal for campers.
Tip: Go for a hike or hire a bike and explore the Iveti Hills.
Who Would Like to Live There: Solo travelers, Nature lovers, Hikers.
Pros:
Some of the lowest crime rates in Kenya.
Close to Nairobi.
Rent is cheap, and living costs are low.
Cons:
Not many activities since it's a small town.
Income inequality.
6. Eldoret
Best place to live for Athletes
Cost of Living: $
Eldoret is the fifth most populated area in Kenya and hopes to gain city status in the future.
The cosmopolitan town is known for having one of the largest floral markets in the world.
It is also the town where athletes go to train in high-altitude conditions at the internationally acclaimed center for athletics.
The town has thriving factories in industries such as textiles, wheat, and corn, which significantly contribute to the Kenyan economy.
Tip: Go to the high-altitude training center to witness races or do a training session with other athletes.
Who Would Like to Live There: Marathon runners, Farmers.
Pros:
Cheap town to live in.
Eldoret International airport offers great travel options.
Friendly people.
Cons:
Roads are not well maintained.
People do not speak English well.
Not a lot of activities to experience.
7. Kisumu
Best place to live for Groups
Cost of Living: $
Regarded as the cleanest city in Kenya, Kisumu is a city to take notice of. The city is the third largest and is known as the port city of Lake Victoria.
It is common to hear that Kusumu is like an African-European city due to its cleanliness.
As expected, there is a lot of wildlife activity nearby, and the city is a thriving agricultural hub with firm rice and grain industries.
Tip: Experience wildlife at Hippo point or the Kisumu impala sanctuary.
Who Would Like to Live There: A group of friends.
Pros:
An international airport is available in the city.
Low cost of living, especially if you earn in dollars.
Clean city to live in.
Cons:
Hotspot for political conflicts.
Poor infrastructure and the proximity to lake Victoria cause occasional floods.
Poor sewage connectivity.